1 Cart
2 Checkout
3 Order
Realistic translation times using human translators
The translation times suggested here will work for most business translation projects. We've based them on realistic translation speed and output expectations for professional translators taking care to translate to a high standard.
Translation times in a nutshell:
·         Up to 1000 words:  1-2 days translation time
·         1000 – 3000 words: 2-3 days
·         3000 – 5000 words: 3-4 days
·         5000 – 10000 words: 4-6 days
·         10,000-15000 words: 6-9 days
·         Longer projects typically involve teams of translators, making it difficult to generalize on project translation times. Chris Translation uses algorithms to ensure that you always have optimal turnaround times that meet high quality standards.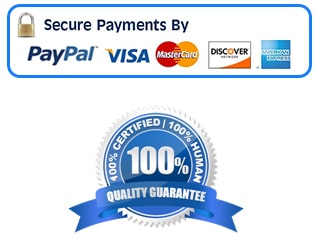 REFUND POLICY
At CHRIS TRANSLATION SERVICE COMPANY LIMITED, we want you to be fully satisfied with the products and services you purchase from us. If you have any questions, concerns, or problems, please let us know. Open a ticket on our support platform and we will be happy to help you.
Refunds Request
If you believe that buying a product was not the right decision and you think that the product you have purchased is not the most suitable for your needs, we want to make things right. Within 30 days of purchase, CHRIS TRANSLATION SERVICE COMPANY LIMITED will reimburse the full price paid on request.
Refund requests are to be sent via ticket to our Support help desk. In order to receive a quick answer, please let us know that you would like a refund, with a clear explanation of why you are not happy. We love to know where things went wrong or how we can improve our work. No refunds are provided after 30 days of your date of purchase.
Refund Exceptions
No refunds are provided for license subscription renewals (both single plugins or CHRIS TRANSLATION SERVICE COMPANY LIMITED Club* subscriptions). You can disable the automatic renewal anytime, as late as the day before the renewal is due, from your reserved area in My Account > Subscriptions.
No second refunds are provided if you have already received a refund for the same plugin once before.
No refunds are provided for more than 3 different plugins. A maximum of 3 plugins in your purchase history on CHRIS TRANSLATION SERVICE COMPANY LIMITED can be refunded.
Payment of refunds
Your request will be processed and refunded automatically to your credit card or original method of payment. This generally takes up to 7-10 working days since your request has been approved.
Late or missing refunds (if applicable)
If you have not received a refund yet, first please check your bank account again, then contact your credit card company. It may take some time before your refund is officially issued. If you have done all of this and you still have not received your refund, please contact us. Thank you for purchasing our products.
*Notice: the CHRIS TRANSLATION SERVICE COMPANY LIMITED Club Subscription product has been removed from sale since 1st August 2021.