REMOVING BARRIERS IN COMMUNICATION
We believe that by bridging the language gap and providing fast and accurate services in various languages, we can help our clients stay one step ahead in the fast-changing global society.
We are great at the core of our business – translation! We adapt our clients' business, technical and legal copy to other countries. We use full time professional career translators, subject matter experts (SME) and copy editors with outstanding language ability who can bring consistency to each job as well as perform specialized research to ensure the use of correct terminology in a foreign language.
Are you looking for competent and capable translators of the varied languages of the world for your business? Chris Translation has developed the best translation team for business in the market! We have localization, globalization, legal translation, financial translations and all other subjects that usually come up in business translation available to us! We take clients from all over the world and are more than able to conduct complex and challenging translations between lesser-known languages as well. Even though European nations use the same currency and similar lifestyles, other parts of the world are different, and when it comes to business content; every region has its own language that the content has to be translated into. Otherwise, the establishment of the business will become an ever more challenging task. That is why we have evolved into an all-in-one translation agency and are able to help you with anything you may need translated. There are many steps that we have taken to ensure that you get the best quality translation services for your money but the basic principle is actually simple. We hire local translators! We hire natives and only assign native translators of your target language to your task. We always use 3 linguists to translate, edit and proofread. That is why our translators are more than able to conduct the translations successfully.
To keep with that promise, our pricing includes translation and editing for each project, this ensures optimal quality.
The City of Hong Kong is always referred to as the place with a huge international
flair. This is definitely the case when one takes a quick glance at the history
of Chris Translation Service Company Limited In Hong Kong, one of the most
important events is the celebration of midsummer, in June. In 1982, during the
celebration, a group of Scandinavians observed that, with all the tourists
participating at the festival, translation is highly needed and came up with
the idea of forming an international translation company. Chris Translation
Service Company was born following that idea.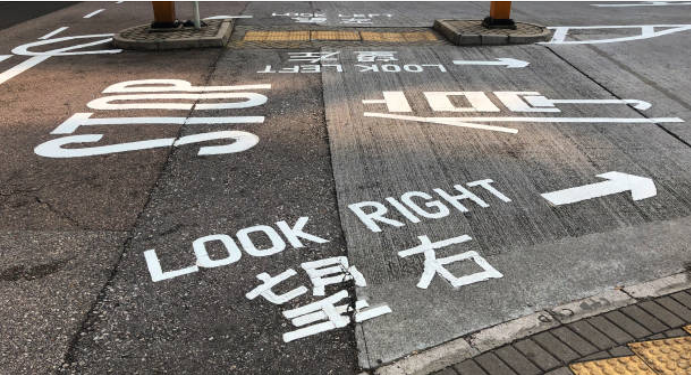 A professional Chris Translation Service Company
Whenever someone sets out to set up a business, resources and demands are looked into carefully. One needs to be very sure about the transparency of the business and the services they will be providing to their clients. Everything starts well and the responsibility to make it sustainable becomes, even more, significant. The more clients you have, the more honest and transparent your business should be. This is what keeps the success going with an inevitable pace. And this is what made us who we are today: a leading Chris translation Service Company. At Chris Translation, we don't just provide accurate translation services, we also want our customers to enjoy the best customer experience and we strive to offer them the best prices on the market. Our business is entirely dependent upon the valuable feedback of our clients and we make sure that it stays positive. We never compromise on quality, precision and customer satisfaction. We provide our professional services to you in all those languages that you might be looking for. We are available for you around the clock. You just need to drop a message in our live chat and we are there. You can call us at any hour and we are there. Get in touch by email or any other way you are convenient with, our team is at your service.
Our translators are experienced and adroit with the work they handle. They are the bricks of our agency and they are the real people who make us who we are. Our translators are managed and supervised by our project managers who are proficient in managing all the needed resources for every translation job. Proofreaders and editors are highly skilled at their tasks and make sure that no error occurs in translation. This is how our teams run together and this how they have brought us a long way. We are enthusiastic and passionate about the work we do, we started off on a small scale and the experience and hard work have brought us a long way. The reputation we have earned form our clients is not easy to be given up. This is why we maintain our standards and keep reaching out for higher benchmarks and this is what keeps us going. Our team has an unquenchable thirst for knowledge and we keep increasing the levels so we can catch the most complex states of a language.
Whether you want to excel in search results, outshine your competitors or create new content that is customized to your market, turn to Chris Translation for help.
Chris Translation offers three digital content optimization service levels for website pages that require more than translation. The right service level enables you to handle your content optimally and allocate your budget wisely.
Our Standard Content Optimization service enables your translated content to perform well when people conduct general internet searches related to your product. We help your search results excel by executing in-market keyword research and applying that research to the translated content. We update titles, descriptions and headings. We also make minor revisions to your content to incorporate relevant keywords in the on-page text.
Benefits:
Translated content looks attractive in search results
Pages appear during searches for branded terms
Unique product names and services appear in search results
Searches generate increased click-through rates
Best for:
Pages that have high value source content, need optimization and that must look good in search results
Short technical pages or pages that use industry-specific words
Product pages that have insufficient text for transcreation and where translated text will be effective
Pages that drive traffic in the source market but are less important to the user journey and conversion
At Chris Translation Services, our motto is to deliver excellence with convenience to our clients. The online translation quote is also one such service of our company that provides an even better experience for our users. Primarily, when clients ask for a quote for translation services, they want to compare prices in the market and we want to give them a fair chance to do so. This is why we educate our staff members and project managers to assist the clients in the most professional way, specifically when the quotes are being requested. With more than 16 years of experience in the field of multilingual translation, our idea and policy on pricing and quotes remained the same; the top priority is, had been and will always be the same, provision of the right value of the client's money and time. Our systematic approach has credited us with success and prestige in the industry, and we also gathered the trust and support of thousands of international clients. Generally, the quotes are being assessed and provided on the basis of the words included in the text that needs to be translated but we consider the requirements and concerns of the clients first. This is because in some cases there are situations which call for urgent assistance and other times, it could be about saving money. So we closely analyze both factors and derive the translation quotes accordingly. With our communication options available online, such as live chat and ask a quote, it is easy to acquire an online translation quote anytime.
Translation and Language Services Made Fast & Easy
At Chris Translation, we specialise in providing expert language services. From professional translation services by native speakers all the way to multimedia transcription & localisation projects — we do it all.
The use of professional communication is often cited as a major reason for the success of numerous international companies in the global business world. Communication belongs in the category of factors that often helps lead to a successful business relationship. Lack of communication among international companies can often lead to major setbacks and in this case, language barriers and cultural issues are the best examples. The final result of this is often the termination of an agreement or even an entire business relationship. If two companies are able to communicate with each another in a professional and positive manner, then it is often a guarantee for a positive and long-lasting business relationship. This is when a Nordic translation company such as Chris Translation is highly needed. We deliver the best translation services along with affordable prices. We make sure that your money and time don't go to waste and this why we prefer discussing the overall procedure that is implicated over every translation at our end. We always suggest our clients to make sure all their doubts are clear by asking any question they may have and that they have no ambiguity which has been left unsorted before the actual translation begins. This is the key to customer satisfaction. We believe in communication. This is how you can judge what is best for you. Our clients are free to receive our price quote and compare it with other service providers, so they can judge what is best for them.
TRANSLATION MANAGEMENT
Connect to our Translation Management Platform and Benefit from Technology Enhanced Human Translation
Qualified Customer Service
Secure Payment – PayPal Certified
100% Satisfaction Guaranteed
As a full service provider, Chris Translation uses human translators to ensure every job conveys the meaning of the original text, reads smoothly, and is free from spelling and grammatical errors. Employing our high touch business model, we customize each project by considering the complexity of the document, its intended use and shelf life. Each project includes translation, copyediting and/or proofreading by a minimum of two translators to ensure accurate, culturally appropriate translations every time.
With easy, customizable workflows, project managers can automate the creation of new translation projects. Use Chris Translation pre-made workflows or build your own. You can pre-select languages, pre-assign translators, and add commonly-used settings to create your unique workflow. Our simple, intuitive, drag-and-drop selection process makes it easy for you to create and automate projects to your exact specifications.
Our team of experts guides your project from start to finish ensuring outstanding results on schedule and on budget.  Our on-time delivery rate exceeds 99.8%.  We have never missed a release date, go-live date or teach date- ever.  And we're prepared to prove it.
Chris Translation transforms content for new languages across platforms, devices, and channels so that it resonates on a local level and delivers a superior customer experience worldwide. We also transform the data that powers machine learning for natural language processing (NLP), enabling insights that result in effective action and better linguistic performance.